Service: Army – 2/4 Aust Base Workshops
Service number: V500501
Locality on Enlistment: Colac
Duration of Service: 27 Mar 1941 – 4 Jul 1946
Prisoner of War: No
Honours: None for display
Date and Place of Birth: 14 Oct 1913 Lipari, Italy
Parents: Antonio LO RICCO and Rosalia FAVORITO
Spouse: Giovanna Maria ZAIA
School/s:
Occupation: Fruit Shop Proprietor
Date and Place of Death: 7 Feb 2000 Colac
Place of Burial: Colac Cemetery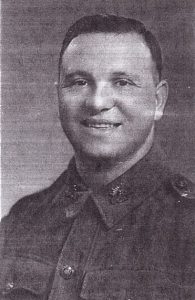 NOTES: Bartolo (Bob) was born in 1913 on the small island of Lipari, off the coast of Sicily. In 1928, aged 15, he migrated to Australia and became an Australian citizen in 1935. He was conscripted into the Australian Army in 1941 and served as a cook at several locations throughout Australia before being posted to New Guinea. In the remote locations finding enough food to feed the troops was often a real challenge. After the War, he returned to Italy and married Giovanna Maria Zaia in 1948. Later that year, he brought his young bride to Australia. Bob owned a fruit shop and milk bar in Murray Street, Colac for many years.