Service: Army – 6 Battalion Volunteer Defence Corps
Service number: V379438
Locality on Enlistment: Marcus, Victoria
Duration of Service: 14 Jun 1942 – 18 Oct 1945
Prisoner of War: No
Honours: None for display
Date and Place of Birth: 6 Jan 1909 Birregurra
Parents: William LAWRENCE and Elizabeth SMITH
Spouse: Daisy BLYTH (1) Joan Frances DAHER nee DICKINS (2)
School/s:
Occupation: Farmer
Date and Place of Death: 24 Oct 1994 Geelong West
Place of Burial: Geelong West Cemetery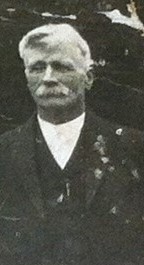 NOTES: Thomas Allan, known as Allan, was the youngest of six children and brother of the soprano Marjorie LAWRENCE. The family lived in Deans Marsh where their father William, was the local butcher and fiddler, and his mother Elizabeth, the church organist. Allan's mother died when he was 10 days old, and it is believed that he was taken in by a family by the name of PRIME. Marjorie had gone to her Grandmother's place until she too died and by all accounts Marjorie went back to the family home. Following the outbreak of the Pacific War, the Government expanded the Volunteer Defence Corps (VDC) in February 1942. Membership was open to men aged between 18 and 60, including those working in reserved occupations. Allan, aged 33, enlisted in the VDC in the following June. He had been farming in Deans Marsh and Mannerim, later moving to Geelong West where he was working as a storeman.