Service: Australian Army
Service number: VX36959
Location on Enlistment: Apollo Bay Victoria
Duration of Service: 11 July 1940 – 21 Feb 1946
Prisoner of War: Yes
Honours: None for display
Date and Place of Birth: 15 Jan 1902 Rokewood Victoria
Parents: Thomas Russell CAMPBELL and Janet McGILLIVRAY
Spouse: Isabella Margaret TAIT
School/s:
Occupation: Labourer
Date and Place of Death: 17 Dec 1969 Geelong Victoria
Place of Burial: Geelong Eastern Cemetery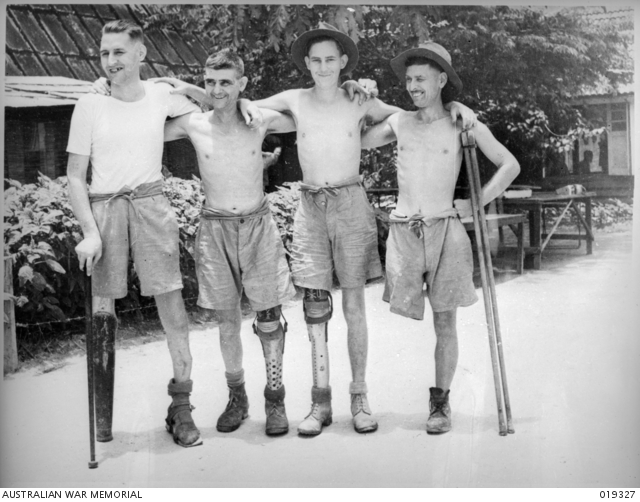 NOTES: When the maximum age to enlist for WW2 had been raised from 35 to 40 in 1940, John Campbell, a 38 year old married labourer of Apollo Bay, enlisted in the Army. John was on a ship that was sunk by two Japanese Merchant cruisers and was taken prisoner of war. He became one of many men who returned from war service permanently disabled after losing a leg. Whilst held by the Japanese in Changi POW Camp, an artificial leg was made for him from scrap materials by Warrant Officer Arthur Henry Mason Purdon, also a POW.