Service: WRAAF – 1 Operational Training Unit
Service number: 96005
Locality on Enlistment: Barramunga
Duration of Service: 10 Jun 1942 – 14 Mar 1946
Prisoner of War: No
Honours: None for display
Date and Place of Birth: 30 Apr 1923 Birregurra
Parents: Ivo Walter Holmes TAYLOR and Catherine Rose CHAPMAN
Spouse: Arthur Laurence WESTWOOD
School/s: Barramunga State School, Colac High School
Occupation: Home duties
Date and Place of Death: 9 Feb 1999 Colac
Place of Burial: Colac Lawn Cemetery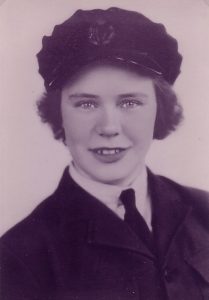 NOTES: Nell enlisted in the Women's Royal Australian Air Force (WRAAF) and was one of the first 15 WRAAF instrument repairers employed in RAAF workshops. After three months basic training in Adelaide, the trainee technicians did a further six months strenuous training in Sydney. Every plane that came into the base where they were stationed required a complete overhaul at regular intervals. The RAAF instrument repairers assisted by taking out the cockpit panel, stripping the instruments, checking and repairing boost gauges, air-speed indicators, generators, flexible drives, artificial horizons and the numerous other gadgets that guide the pilot in manoeuvring the plane. Corporal Taylor served in several locations around Australia.