Service: RAAF – 467 Squadron
Service number: 419989
Locality on Enlistment:
Duration of Service: 9 Oct 1942 – 11 Nov 1944
Prisoner of War: No
Honours: None for display
Date and Place of Birth: 24 Apr 1924 Colac
Parents: Albert Ernest FEDDERSEN and Linda Charlotte JENKIN
Spouse:
School/s: Colac West SS, Colac High School, Geelong College
Occupation: Bank clerk
Date and Place of Death: 11 Nov 1944 Bremerhaven Germany
Place of Burial: Becklingen War Cemetery Germany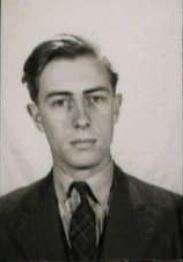 NOTES: Murray joined the National Bank and was posted to Cobden before enlisting in the RAAF at the age of eighteen. He underwent training in Australia and Canada before being transferred to and based at RAF Waddington in the UK.  Murray was the Captain of the Lancaster Bomber NN714 which had a seven-member crew.  They took off from RAF Waddington on 11 November 1944 on a mission to bomb Hamburg.  Nothing was heard from the aircraft after take-off, nor did the aircraft return to base.  Post war it was established that the aircraft crashed on fire at Bremerhaven (approx. 90kms west of Hamburg), and that all the crew were killed. A photo of Murray was hung in the Cobden Presbyterian Sunday School Hall where Murray was a teacher.  All attempts to find this photo have failed.