Service: RAAF – Headquarters Melbourne
Service number: 5441
Locality on Enlistment:
Duration of Service: 4 May 1942 – 20 Aug 1942
Prisoner of War: No
Honours: None for display
Date and Place of Birth: 27 Sep 1900 Dunedin New Zealand
Parents: Ernest EVA and Emily TRESEDER
Spouse: Mollie LUKIN
School/s:
Occupation: Solicitor
Date and Place of Death: 20 Aug 1942 Ascot Vale
Place of Burial: Springvale Botanical Cemetery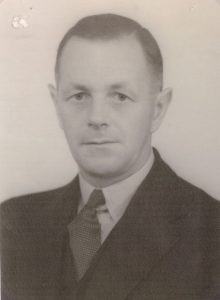 NOTES: John arrived in Australia with his parents at the age of thirteen. He went on to study law at the University of Melbourne and was admitted as a Barrister/Solicitor to the Victorian Supreme Court on the 1st May 1924. He practiced law in Melbourne for a short period of time before coming to Colac and entering into a partnership with Mr St. John Clarke.  John Eva left the partnership in Nov 1941 to practice as a sole practitioner for a brief period of time before enlisting in the RAAF in May 1942. He was appointed to the Administrative Special Duties branch in Melbourne. He died suddenly with a pulmonary embolism after a short illness in August 1942, aged 41 years.