Service: Army – 2 Field Regiment
Service number: VX87708
Locality on Enlistment: Colac
Duration of Service: 19 Aug 1942 – 28 Oct 1944
Prisoner of War: No
Honours: None for display
Date and Place of Birth: 4 Mar 1910 Colac
Parents: James BOURK and Laura Hannah LANE
Spouse: Dorothy Daphne LAWLOR
School/s:
Occupation: Dairy farmer and Onion grower
Date and Place of Death: 12 Jan 1987 Colac
Place of Burial: Colac Cemetery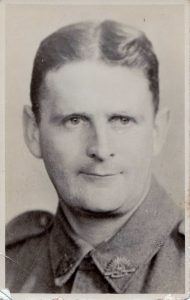 Notes: James was a single 31 year old farmer from Alvie when he joined 2 Field Regiment which had returned from the Middle East due to the threat of Japanese invasion. Since James enlisted, the regiment undertook various assignments around Australia.  Then in Aug 1943 the regiment was deployed to New Guinea and disembarked at Port Moresby.  After eleven months in New Guinea, the Regiment was given leave to Australia, then returned to New Guinea and remained there until the end of the war.