by Liz Spence, granddaughter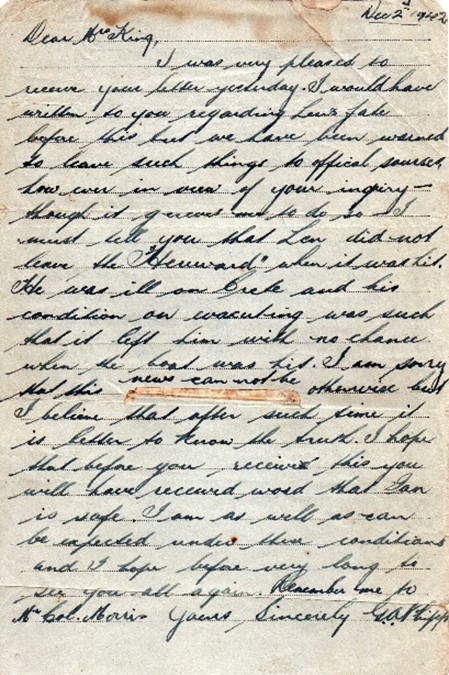 From Gunner George Phipps
Dec 2nd 1942
Mrs King
I was pleased to receive your letter yesterday. I would have written to you regarding Len's fate before this but we have been warned to leave such things to official sources, however in view of your inquiry though it grieves me to do so – I must tell you that Len did not leave the "Heward" when it was hit. He was ill on Crete and his condition on evacuating was such that it left him no chance when the boat was hit. I am sorry that this news cannot be otherwise but I believe that after such a time it is better to know the truth. I hope that before you receive this you will have received word that Ian is safe. I am as well as can be expected under these conditions and I hope before very long to see you all again. Remember me to Mr Col Morris.
Yours Sincerely G A Phipps.
In the letter, George asked after Ian – another son of Mary King. Ian was a prisoner of war in Changi prison. George also asked to be remembered to Col Morris who was Mary's brother-in-law. It is possible that he worked for Colin before the war.
Mary King kept the letter from George, and envelope it came in, among her valued possessions for the rest of her life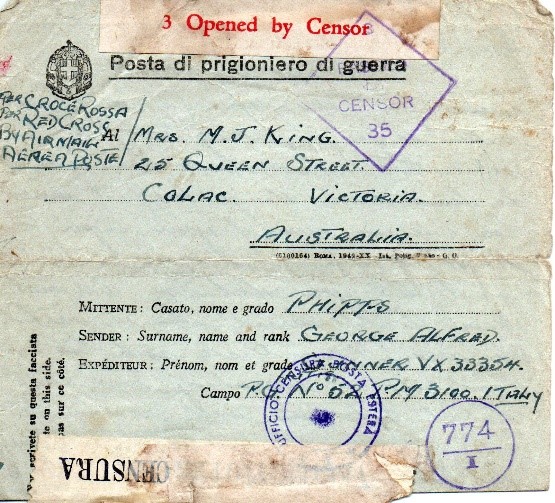 Mary King's three boys enlisted in the armed services in WW2. The oldest James George King served in the Royal Australian Air Force in Australia. Thomas Leonard (Len) King served as a gunner in Royal Australian Artillery and died at Crete on the 29th of May 1941.
Len enlisted with men from Beeac and one of them, George Phipps later wrote the letter to Mary. It is possible that before enlisting, all of the men could have been working in and around Beeac.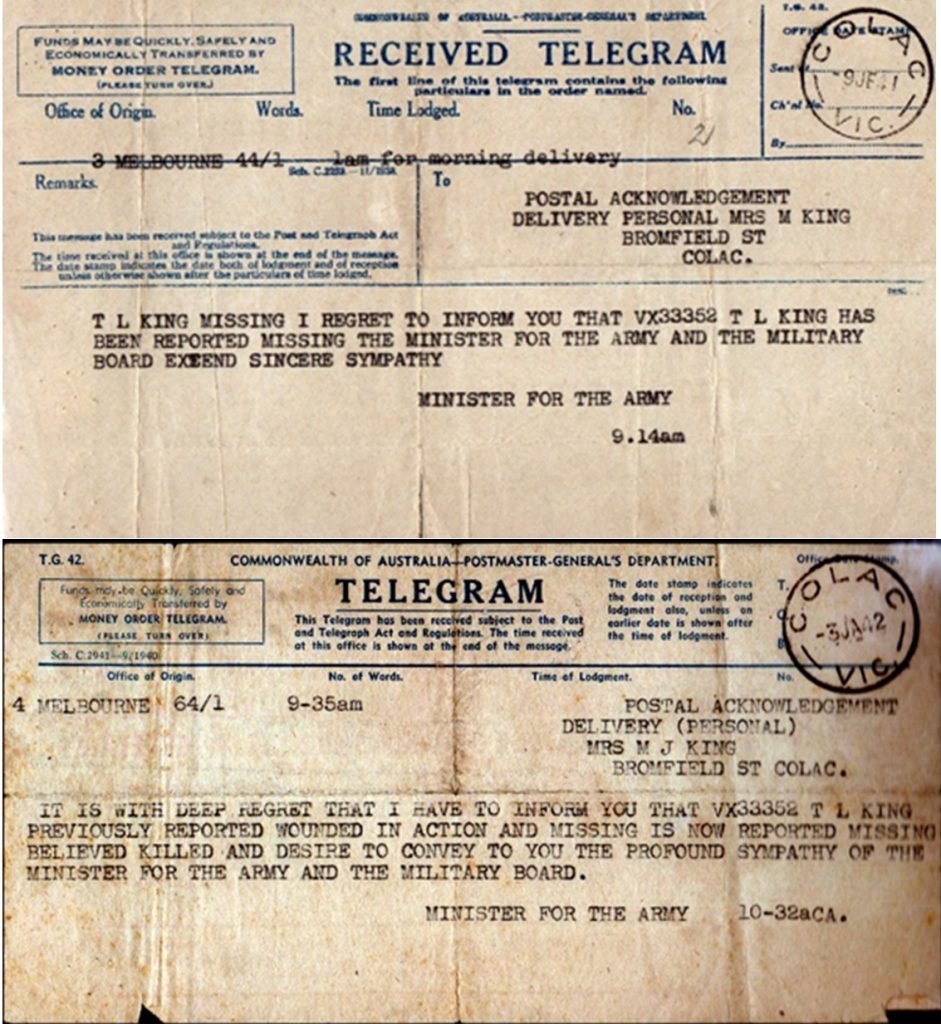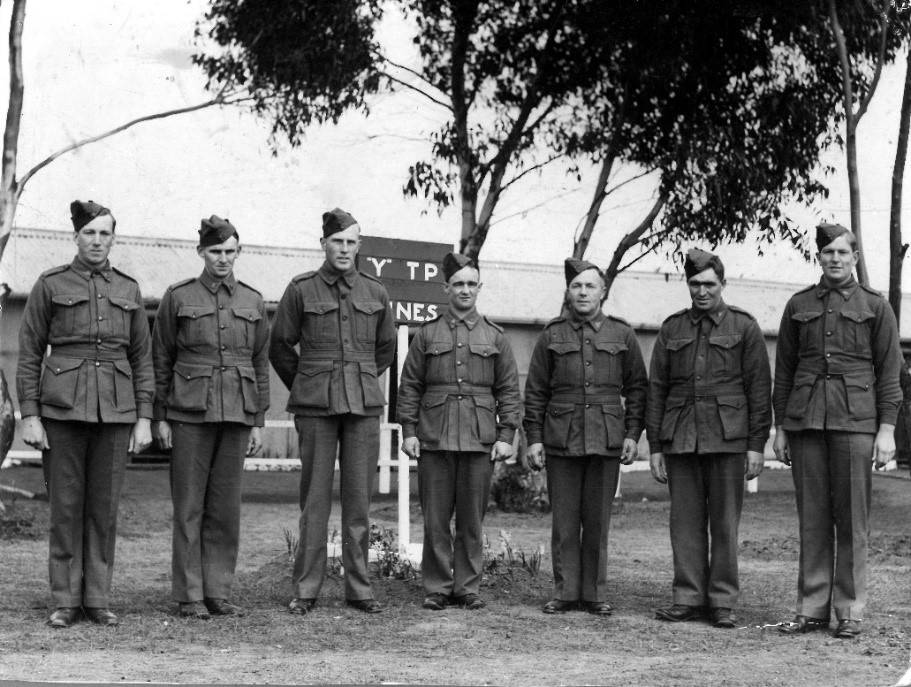 The last brother Ian Inglis King served Asia in the 2/9th Field Ambulance and was captured and imprisoned in Singapore for three and a half years at Changi Prison Camp.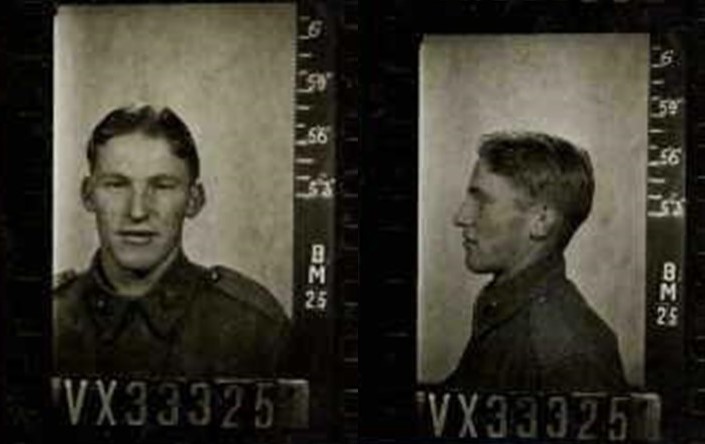 After he returned home, Ian married Amy Adeline Hagley. Unfortunately Ian was fatally injured when struck by a car in Murray Street, Colac in 1956. He was just 38 years old and left a widow and a five year old son, Keith Ian King.
The three King boys are listed on our WW II Honour Roll www.colacfamilyhistory.org.au/projects/duty-called-2/